Giuseppe Scrima was born in 1985 in Turin, Italy.
His first experience of photography was in 2008 when he started to play around with a friend's compact camera, taking pictures of the sunset whilst at sea. In this instant, a passion was born. As soon as he arrived back at home he dug out and dusted off his father's old cameras: a Nikon f2a, a Canon Rebel X and a Yashica 6×6.
After developing his first film, he treated himself to a camera of his own, a digital Canon, but his first love will always be for film. He began to study photography voraciously, learning about photographic technique and thinking. As Giuseppe further explored the possibilities opened up by photography, he developed a special interest in portraiture and his experiments with techniques and lighting soon led him to set up his own photography studio.
Today, Giuseppe continues to explore new techniques both in practice and by studying other artists. He draws his inspiration from many types of media, including photography, painting and drawing and believes it is impossible to be saturated with knowledge.
Presently, Giuseppe is a partner and member of the board of directors of the Oculus Digital Camera club.
Giuseppe Scrima nasce a Torino nel 1985. Nel 2008 si avvicina alla fotografia quasi per gioco, quando al mare con un amico, per noia e per gioco, inizia a scattare fotografie al tramonto con una compatta. In quel momento si accorge che una passione e' nata in lui. Il giorno seguente, tornato a casa, spolvera le vecchie macchine fotografiche del padre: una Nikon f2a, una Canon Rebel X e una Yashica 6×6.
Dopo i primi sviluppi si regala la prima Canon digitale, ma il suo primo amore rimane sempre la pellicola, che non abbandonerà mai.
Giuseppe incomincia a studiare fotografia voracemente imparando quanto più possibile su tecnica e pensiero fotografico. Pochi anni dopo, esplorando le infinite possibilità della fotografia, Giuseppe sviluppa un amore e interesse innato per la fotografia delle persone. I suoi esperimenti con nuove tecniche e illuminazione lo portano così ad allestire una sala pose.
Oggi, Giuseppe continua i suoi studi esplorando nuove tecniche e scoprendo nuovi artisti. La sua ispirazione prende forma da diverse arti come pittura e designo con la convinzione che sia impossibile essere saturi di sapere.
Al momento Giuseppe e' socio e appartenente al consiglio direttivo del fotoclub Oculus Digitale.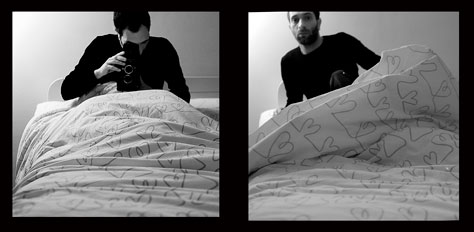 Message Me
Follow Me
Photography is light – La Fotografia e' luce.